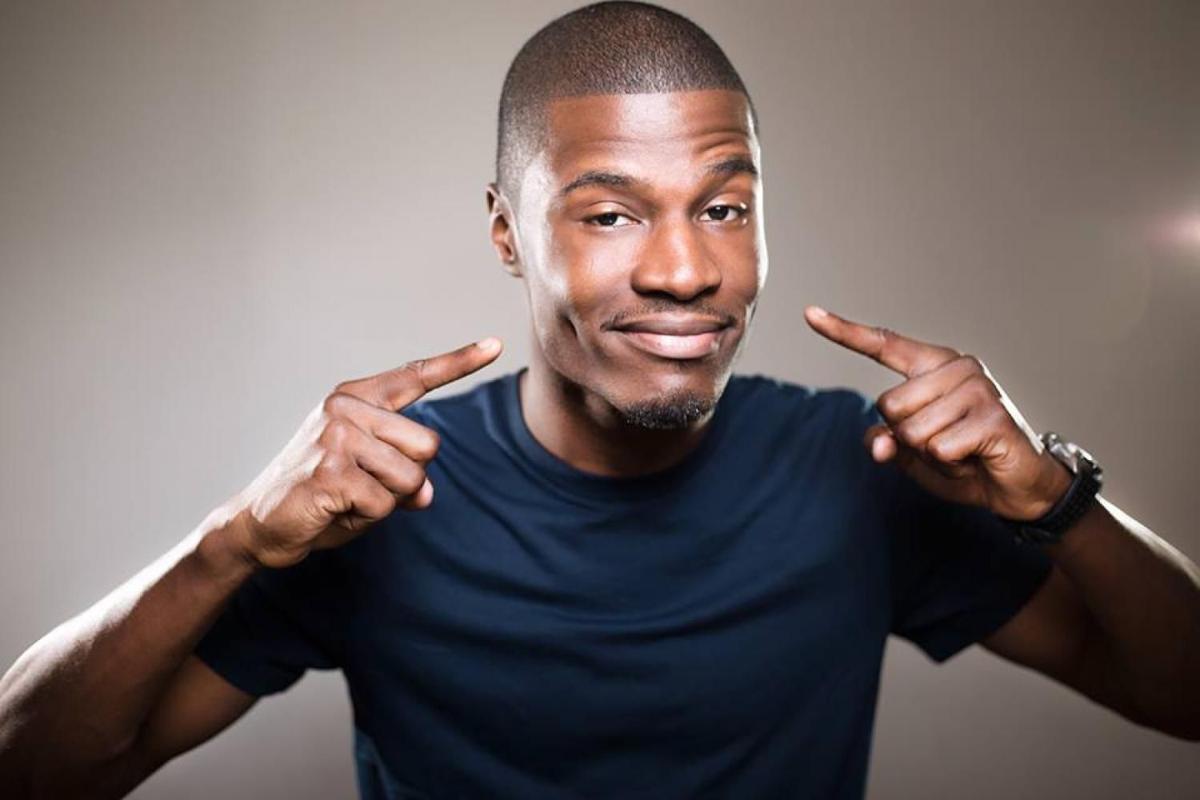 Getting on stage and attempting to make people laugh is obviously intimidating for anyone. But pulling it off at age 14 takes a level of self-assuredness that few possess. However, that's exactly what New York-based comic Neko White did to get his start in stand-up comedy way back in 2007. Now a sharp and experienced headliner, White comes to the Atlantic City Comedy Club at The Claridge for a pair of shows 8:30 p.m. Friday and Saturday, April 30 and May 1. We had a chance to pick his brain and here is what he had to say.
Atlantic City Weekly: What initially sparked your interest in comedy?
Neko White: I've always been a stand-up fan since I was really young. One of my earliest memories of it is from when I was about 3 years old. My father was watching Martin Lawrence's (comedy film) "You So Crazy," and I didn't really know what he was watching or why he was laughing, but I knew from the way that Martin was talking that it made me laugh too.
Then on my first day of high school, my teacher asked the class if anyone had a talent that they wanted to showcase for the class. And I watched a girl get up and sing a song and something in my head said, "Go tell some jokes." So I raised my hand, and Mrs. Richardson let me up. I did five minutes and it worked. Whatever that feeling was, I liked it so much that I was like, "This is it." That was Sept. 14, 2007. And I have been a comedian ever since.
ACW: That's obviously a very early age to start. How did you manage to get gigs at such a young age?
NW: My teacher had told me about open mics. So I looked up open mics in New York City and I went to the Ha! comedy club on 46th Street. I went in on a Tuesday, did the open mic, and I bombed. I had never bombed like that before, but I said to myself, "OK, it will never be that bad again." And I went back day after day, and then from there I started doing shows in urban rooms, and then I got some shows in comedy clubs, and one thing led to another – guest spots led to paid spots, paid spots led to headliner shows and here we are.
ACW: What is your process like for writing jokes? Do you prefer to create onstage or have everything prepared in advance?
NW: It's a combination of the two. You have some things that just happen in the moment. I like to leave some space for that in every show so there can be some spontaneity with the audience every night, and then I also have concepts that are pre-written. And sometimes it's just me riffing on things that are on my mind.
ACW: Are there any topics you avoid in your jokes due to audiences being more sensitive?
NW: I don't think everybody is as sensitive as people make them out to be. I think that is really overblown. I think the amount of overly sensitive people is like five out of 100 at the most. It just so happens that they talk the loudest. And I think we should stop talking about them as if they are most of the people. They're not. They are the minority. They don't matter. The amount of people that are sensitive aren't any more than there used to be. It's just that we only react to extremes. I don't think people are half as sensitive as it's perceived. Especially after what we have all just been through. People want to be able to laugh unfettered.
ACW: Has the pandemic provided you with a lot of material?
NW: Yeah. I was able to put out a whole special just because of it. It's called "DARK OUT," and it's available on YouTube for free. But yeah, I have been able to stay pretty consistent with the production of my material. Life doesn't stop happening, and that is where I pull from.
ACW: Have you been able to tour at all? Many comics seem to be stuck in their local area lately.
NW: I could go out to Texas and all that, but I am pretty COVID conscious. But having said that, Atlantic City will be one of the first stops on my new tour. I know I am looking forward to it!