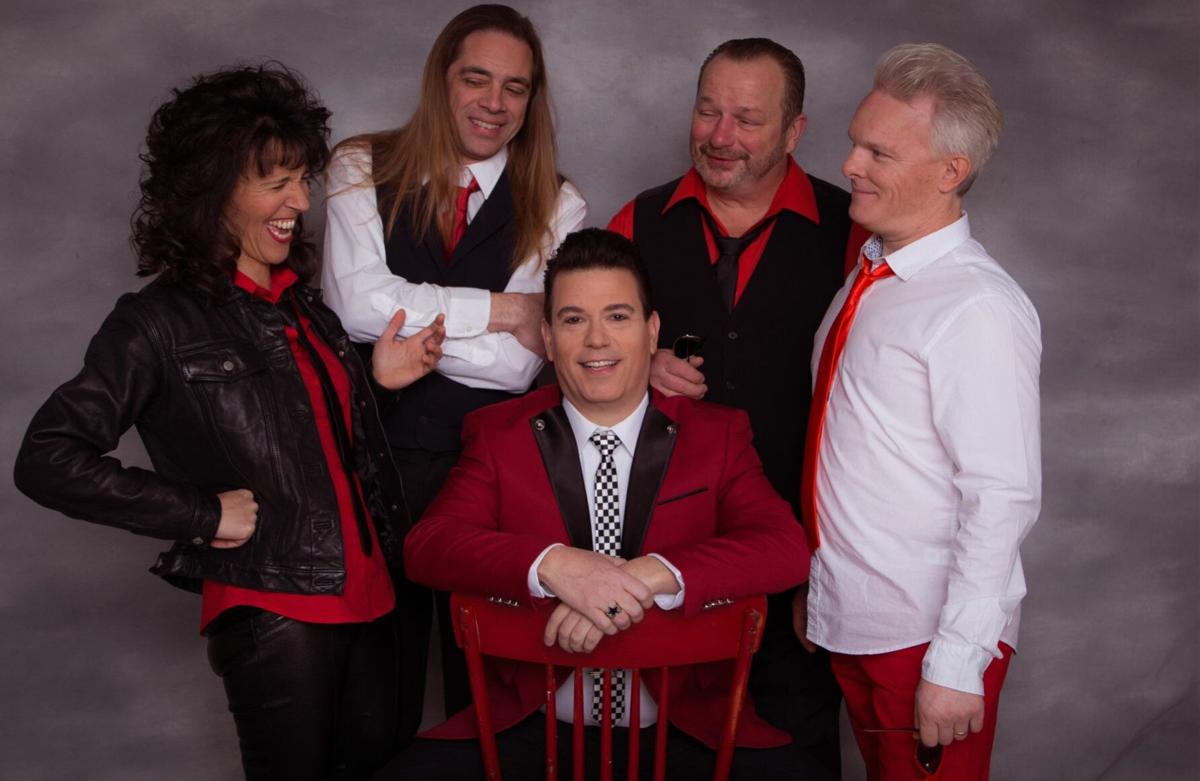 If you were around in the late '70s and early '80s, when new wave was all the rage on the radio, you would know that few bands made it bigger than The Cars. Fronted by two lead singers – Ric Ocasek and Benjamin Orr – the band put out a string of bouncy hits that combined elements of punk rock minimalism with big choruses doused in waves of synthesizer and a touch of alt-rock cool.
The Cars were also known for their visual elements, including the use of black and white in their dress, which was contrasted by the bright colors and creative aspects of their music videos, most famously "You Might Think," which won Video of the Year at the very first MTV Video Music Awards.
Sadly, both Orr and Ocasek died in 2000 and 2019, respectively, which ended any chance of longtime fans getting to see a Cars live show with the original members ever again.
And that's where Best Friend's Girl – a Jersey-based Cars tribute band that heads our way 8 p.m. Friday, March 19, to the Landis Theater in Vineland – comes in. The band formed in 2017 and has fine-tuned their show to bring you back to the candy-coated New Wave heyday of The Cars, performing all the hits and album tracks you remember best.
We spoke to singer John Starr, who somehow handles both Ocasek and Orr vocal duties, about the band and what it's like playing not one, but two of his heroes onstage.
Atlantic City Weekly: Let's go back to the beginning – how did the band form?
John Starr: Well, I'm a lifelong Cars fan and I had played for years in various cover bands with our drummer Mike Weber, and he ran into an agent that was looking for a Cars tribute to add to his roster of acts. Mike knew I was a big fan of the band, so he said, "Give me 60 days and I'll have a Cars band for you." So we reached out to a few musicians we knew and it ended up being a perfect fit for us.
ACW: Obviously there were a lot of New Wave acts back in the '80s, what made The Cars stand out to you?
JS: Well, The Cars are one of only a few bands that had dual lead vocalists. So I think that made a big difference for them. When I was a kid I clearly remember my friend down the street playing this song by a band that I had never heard. It was called "Just What I Needed," and immediately I was hooked on The Cars. And it was funny because I played guitar in bands in junior high school, and we would do these battle of the bands contests where all the other bands were playing stuff by Led Zeppelin and Black Sabbath, and here we were doing "Shake It Up" and "Just What I Needed" – so we really didn't fit in.
ACW: How have the fans reactions been?
JS: They have been great. And it's fun when we get to play for the real Cars fans because they know the B-sides and the songs that you didn't think anybody else knew. And seeing us play brings them right back to that time, back to those summers in the '80s.
ACW: Do you change up setlists much?
JS: We have a set show right now. We are going to add some other tracks into the show because we do get requests for all kinds of songs. COVID showed that down a bit, but we will certainly be doing it soon.
ACW: The Cars were a very visual band with both their look and their music videos. Do you try to incorporate any visual elements into your show?
JS: It depends on the venue. We like to use a pop-art video behind us, and if the venue has the ability to do that we will always use it because it's a really cool effect. We are always trying to up the game a bit.
ACW: With Ocasek and Orr no longer living, does the fact that The Cars are no longer together help bring people out to see your band?
JS: We were onstage a few years ago, and it was the end of the night, so I said to the crowd, "This will be our last song," and somebody yelled back, "Make it a good one. They just found Ric Ocasek dead in his apartment.'
So that's how we found out. And we were really distraught, and we went backstage and eventually came back out, but it was really rough. And we did have some people saying, "Well, now people will have to come see you guys if they want to hear Cars music."
But it's really sad, because these guys were my heroes. So yes, it brings people out, but you are never going to be The Cars. We can never replace them, but we want to make people remember all the good times they had listening to The Cars music.