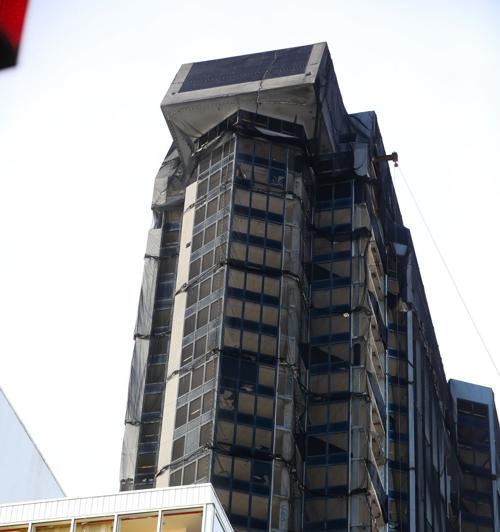 Looking to be front and center at the Trump Plaza demolition on Wednesday, Feb. 17? Caesars Atlantic City will offer a $299 stay-and-view room package complete with in room champagne delivery and late checkout.
With Caesars being the closest property to the actual demolition site, guests will have an exclusive front-row view to witness this historic Atlantic City moment, as the long vacant eyesore once owned by the former president crumbles to the ground, giving locals and visitors alike reason to celebrate a new era in our region. The night before the demolition, champagne will be delivered so guests will be able to raise their glasses in a toast at 9 a.m., once the event begins. And with a 1 p.m. late checkout, guests can take some extra time to relax and soak in the new views of the Atlantic City skyline.
Caesars is located at 2100 Pacific Ave. in Atlantic City. To take advantage of the Demolition Package, go to Caesars.com/atlanticcity.