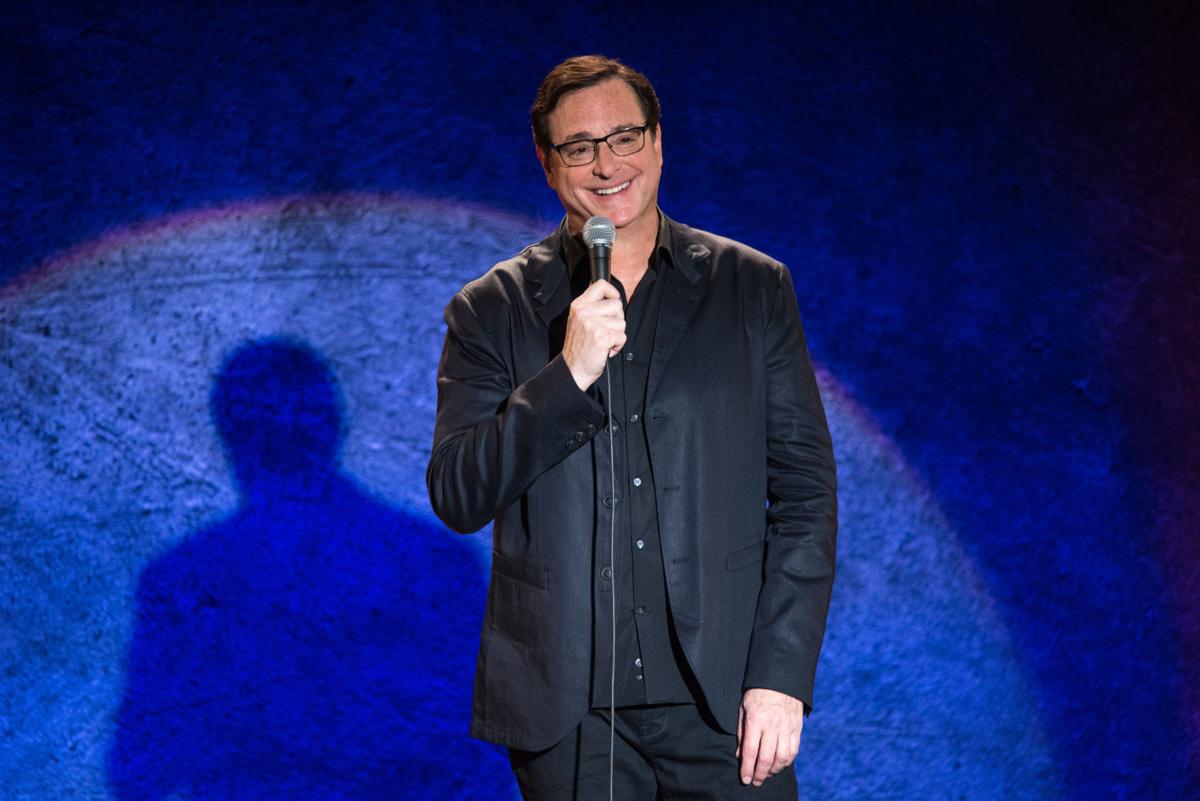 "I have very close ties to Atlantic City," says Bob Saget wistfully. The comic may be known for his Hollywood television roles, but he grew up in the Philly area, and spent his summers as a child using America's Playground as his own personal playground.
"My grandparents lived there. It was a rough neighborhood where they lived, but I would go every summer as a kid. I would walk down the Boardwalk and watch the horses diving on the Steel Pier and I'd ask my grandparents 'Is this right? Is this even legal??' and my grandfather would say, 'Well yeah, we lose one of them every so often.' (Laughs) But I always came back."
And he will be back again this weekend when he heads to Hard Rock Hotel & Casino at 8 p.m. Saturday, Feb. 22.
Though he has been an American icon for more than 30 years, Saget's career has been anything but a straight ahead road. He started out as a stand-up comic in the mid-'70s, initially winning a radio contest at the age of 17 for a comedy song he wrote. In fact, most of Saget's early stand-up involved him playing instruments and telling jokes. In his 20's, he managed to land a gig working for famed restaurateur Stephen Starr, who at the time was working as an entertainment promoter in Philadelphia.
"He liked my stand-up, and he had a club back then called Stars that I worked at," Saget remembers. "It was mostly a guitar act. I would play 'While My Guitar Gently Weeps' and turn a valve on my guitar and water would pour out. It was terrible. But I was lucky to be starting out in the Philly area, because with audiences in Philly and New Jersey, you gotta work. If they think you stink, you are going to hear it."
Though he fine-tuned his stand-up act, Saget's fame didn't come quickly. He spent years grinding it out at places like the Comedy Store in Los Angeles, as the warm-up comic for the Tom Hanks sitcom "Bosom Buddies" and briefly, as an on-air personality on CBS' "The Morning Program" before finally finding fame playing the role of Danny Tanner on the ABC sitcom "Full House" in 1987.
"It took 13 years of stand-up for me to get that job on 'Full House,'" he notes. And though the show was a massive success, running for eight seasons and making Saget a household name in the process, his squeaky-clean image as Danny Tanner as well as his hosting duties on "America's Funniest Home Videos" led the world to believe he was an overly wholesome family man, the type of guy who buys himself grilling aprons with goofy puns written on them, drives a Nissan Sentra and cracks endless Dad jokes while everyone groans.
"My response back then was: 'It's called acting. Anthony Hopkins doesn't really eat people either!'" he recalls. But the Tanner image proved to be a tough one to shake.
That reputation might not have mattered much while he was on those shows, but his plan after departing both was to return to stand-up comedy. Would the world accept a version of him that didn't match up with the goody-two shoes image Hollywood had created for him?
"After the TV stuff was over, it became a question of 'What is my stand-up like now?'" he says. Ultimately Saget managed to shock a lot of people when he answered that question by re-emerging with a much more adult-oriented act than what "Full House" fans were used to.
"I've never admitted this before, but I do think that I tried to hit home more (with edgier material) and say 'This is my comedy!' Because it was! But I got that reputation only after the release of one special that had a lot of F-bombs in it.
"Nobody is shocked anymore. In fact, a lot of people see me now and expect me to be a lot dirtier. It's a very soft R rating. And the truth is my shows have always had a lot of heart to them. Some people might say 'Wow, it was dirty' but there is always a lot of love for the audience."
Whether his comedy is shocking or not is ultimately up to the individual audience member, but no matter what, Saget can't wait to get on stage.
"When I play at Hard Rock it's going to feel like I am home in a way, because a lot of my home was there in Atlantic City. I'm doing an hour of new material, and it's the first time I have played the Hard Rock, so I'm excited to get up there. It's a really fun exchange because the audience knows me, they are coming to see me, and they are my friends. I'm having more fun now than I ever have."