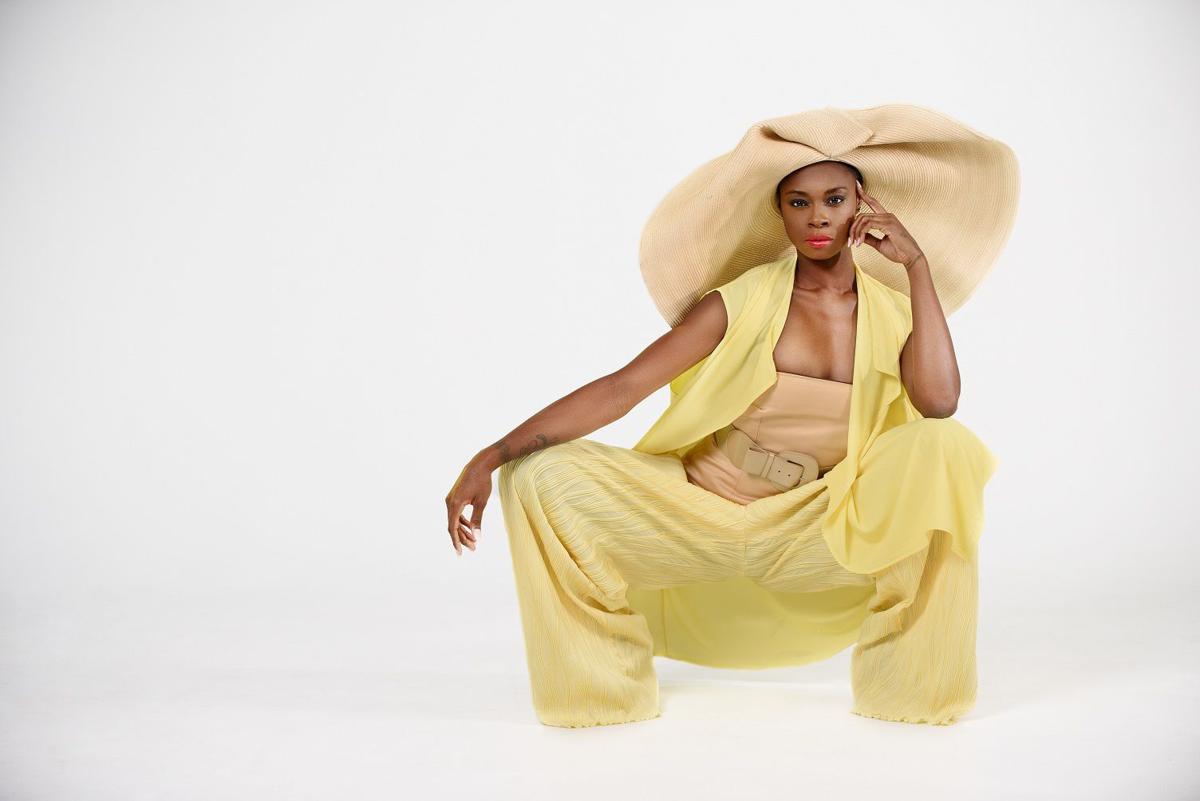 Though most concerts, shows and major events in and around Atlantic City have been cancelled or postponed thanks to the pandemic, Atlantic City Fashion Week — which runs Sept. 17 to 19 at Showboat Hotel — will continue on as planned with a few modifications as far as crowd size and social distancing.
What will remain the same is the parade of high-end fashion, with designers from all over showcasing the latest trends. Thursday's show will serve as a showcase for student designers, while Friday and Saturday will feature two shows each, with Friday's being devoted to Ready-to-Wear designs and Saturday focusing on Coutour fashion. We sat down with Lamont Bowling who, along with his wife Jeana, created the event, which is now in its 17th season.
Atlantic City Weekly: Why Atlantic City? It seems like an unusual choice for a fashion show when compared to cities like Milan, New York or Paris.
Lemont Bowling: I'm a Jersey kid born and raised, and many years ago I went to New York's fashion week and I thought to myself, "We could do this in New Jersey." I wanted to have it in a town that had some type of recognition beyond New Jersey's borders, and at that time (2011) Atlantic City was thriving, so it just seemed like the obvious choice.
ACW: How did you get involved in the world of fashion?
LB: It's a bit bizarre because I had 20 years of experience in law enforcement prior to getting involved in fashion, but my wife is a former retail manager in the fashion industry. We knew we wanted to work together, and the only common interest that we had was fashion. We started out running a printed fashion magazine and then when I covered the New York Fashion Week that gave us the idea that prompted us to put together Atlantic City Fashion Week.
ACW: What's new for this season of Atlantic City Fashion Week?
LB: The great thing about our show is that every year it always evolves. Each season we bring in new designers from different parts of the country, and before the pandemic hit we would have designers coming in from all parts of the world. We are fortunate right now in that we have a good base of designers not only in this country but in New Jersey specifically. They have new collections coming out and a lot of new stuff that we have never seen before.
ACW: How will COVID regulations affect the show?
LB: Our show in February was the largest show we ever had, with over a thousand people in the venue space. Now with COVID they have reduced the space down to a maximum of 150 people per show. The whole pandemic has reduced the size of our show drastically, but it will still be a great show.
ACW: How did the student designers get involved with the show?
LB: It happened a few years ago when we were at ACIT. We were there giving a presentation about the great things we do at Atlantic City Fashion Week, and one of the students mentioned how great it would be if they had the opportunity to show their work in a big venue at a big show like that. So it was a no-brainer for us: We added a student fashion day which morphed into a student competition, and now we get students from all over the place. This year (the sewing and embroidery company) Brother got involved and got sewing machines out to the kids in their homes, because a lot of these kids get a sewing machine at the school and that is the only place they have access to it. But the folks at Brother were nice enough to allow the kids to use the machines at home to create their designs.
ACW: Is there a way to predict fashion trends before the season begins?
LB: It's funny — we knew what the trends were going to be until the pandemic hit. Now everything is custom masks and stylish masks. When this thing first hit everybody was wearing N95 masks or paper masks — things that didn't have much style. Now it's become a fashion statement. I've seen masks from Gucci, Louis Vuitton, Chanel masks, custom masks with names on it — that's what I think is going to stick out most of all during this season and beyond.
Be the first to know
Get local news delivered to your inbox!