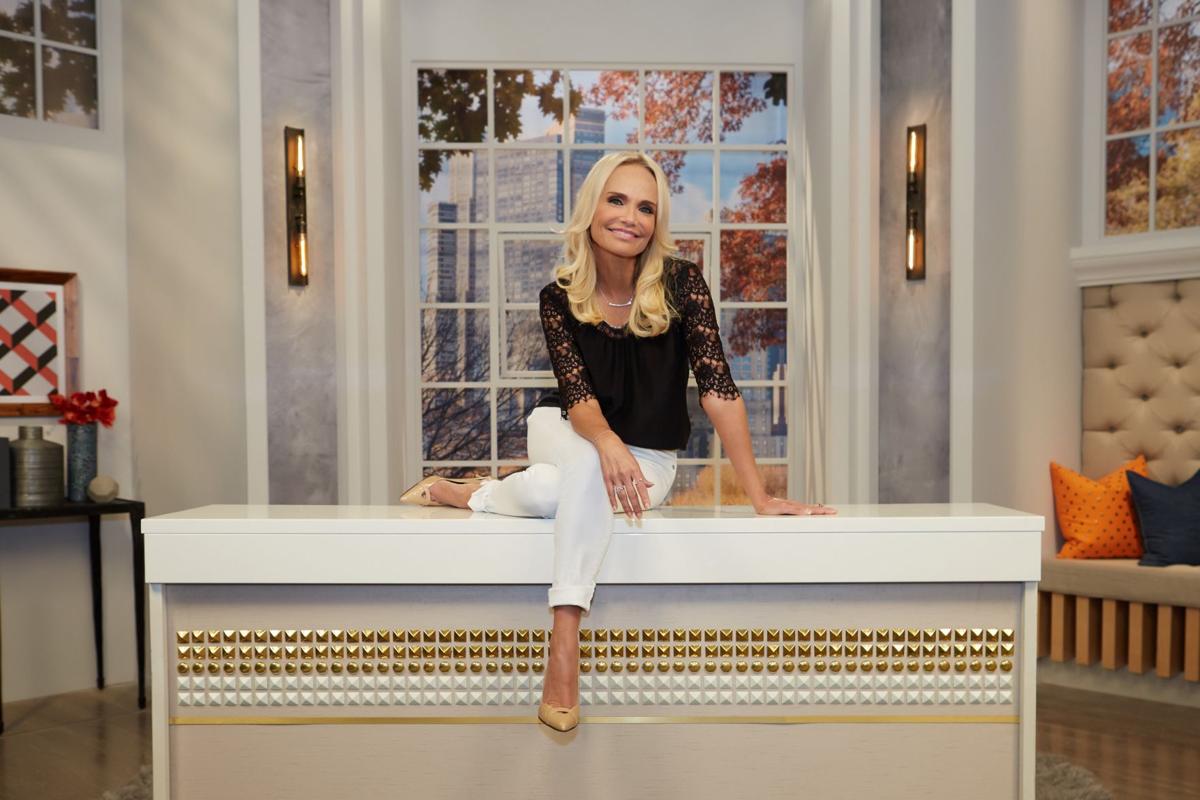 Kristin Chenoweth is finally getting to the big stage in Atlantic City.
The Tony Award-winning star of Broadway, TV and recordings missed out on her first chance to perform in A.C. in 1991 when she competed to become Miss Oklahoma in the Miss America Pageant, but finished as a runner up at the state level.
She later made her Broadway debut in the musical "Steel Pier," and visited Atlantic City to get a feel for it, but without singing a note.
Now, in a plot twist out of an old musical, Chenoweth will make her debut as a headliner, appearing 9 p.m. Friday and Saturday, Aug. 19 and 20, at The Music Box at the Borgata Hotel Casino & Spa.
"When I was growing up, we didn't have 'America's Got Talent,' we had Miss America live from Atlantic City," Chenoweth says. "I have always wanted to come there. This is kind of a big deal to me."
Since that inglorious pageant finish, Chenoweth has enjoyed many career triumphs, most notably on Broadway.
She won a Tony for Best Featured Actress in a Musical for "You're a Good Man, Charlie Brown," created the role of Glinda the Good Witch in "Wicked," and last year starred in the revival of "On the Twentieth Century."
On TV, she has showed her range through dramatic and comedic roles in "The West Wing," "Glee," and "Pushing Daisies," scoring an Emmy for Outstanding Supporting Actress in a Comedy Series for the latter. In December, she will appear as Velma Von Tussle in "Hairspray Live" on NBC.
Chenoweth is finishing out the summer in her happy place — the concert hall. Her stop in A.C. is part of a string of dates through mid-September.
"I love performing live," she says. "There's a feeling of immediate feedback that the artist gets that you can't always get when you're doing film or TV or recordings. I want my audience to walk away entertained and say I'm so glad I spent not just my money, but my time with her."
To ensure she maximizes her time with her audience, Chenoweth likes to stay in the moment.
There are certain "tent poles" to which she must apply her trained soprano — "I Could Have Danced All Night" from "My Fair Lady," the inspirational ballad "I Was Here," and of course her anthem, "Popular" from "Wicked," because, she quips, "I like to get out alive."
Having a song like "Popular" as a signature is "not a curse — it's a blessing," she says. "We should all be so lucky to have a song in our careers people attach to us."
At the same time, Chenoweth wants to have the freedom to showcase new material — she plans to release her sixth album "The Art of Elegance" on Sept. 23.
"When I go see Barbra Streisand, I want to hear her sing 'People.' I also want to hear her sing her new stuff," Chenoweth explains. "The same with Dolly Parton. I want her new stuff, but if I went to see her and she didn't sing 'Coat of Many Colors,' I would go 'ooh.'"
In Parton, another blond singer with a big personality from the heartland, Chenoweth senses a kindred spirit.
"I admire Dolly Parton because she's kind," she says. "I admire her as a woman in a tough business at a time when she wasn't selling her music, and she wasn't giving the rights over. I'm sure she probably did it with dignity and grace.
"I love that when I see her perform live, she knows what she has to offer and she delivers. I think that woman wouldn't know how to phone anything in. I understand that — I'm not wired that way, either."
Why Kristin Chenoweth is with Her
Although Kristin Chenoweth co-starred as a White House operative in "The West Wing," she hasn't been one to dabble in real-life politics.
However, the historic candidacy of Democratic presidential candidate Hillary Clinton inspired her to lend her voice to her campaign anthem "Fight Song." The Elizabeth Banks-produced track and video features dozens of performers, including Jane Fonda, Eva Longoria, Jesse Tyler Ferguson and Chenoweth's former "Wicked" co-star Idina Menzel.
"I'm from Oklahoma, and I'm a Christian person, and I have a lot of conservative beliefs, and I'm very proud of them," Chenoweth says. "I normally don't come out for a candidate. However, in this election I felt it was an important time for me to be a part of that."
Chenoweth praises Clinton for being "very well-qualified for the position," but says her main goal is to inspire people to vote.
"I have lots of friends and family who are undecided," she says. "If you don't vote, you can't b—tch about stuff."
KRISTIN CHENOWETH
WHEN: 9 p.m. Friday and Saturday, Aug. 19 and 20
WHERE: The Music Box, Borgata Hotel Casino & Spa, 1 Borgata Way,
Atlantic City
HOW MUCH: Tickets, priced at $85 and $95, are available at the Borgata box office and TheBorgata.com
MORE INFO: OfficialKristinChenoweth.com, TheBorgata.com