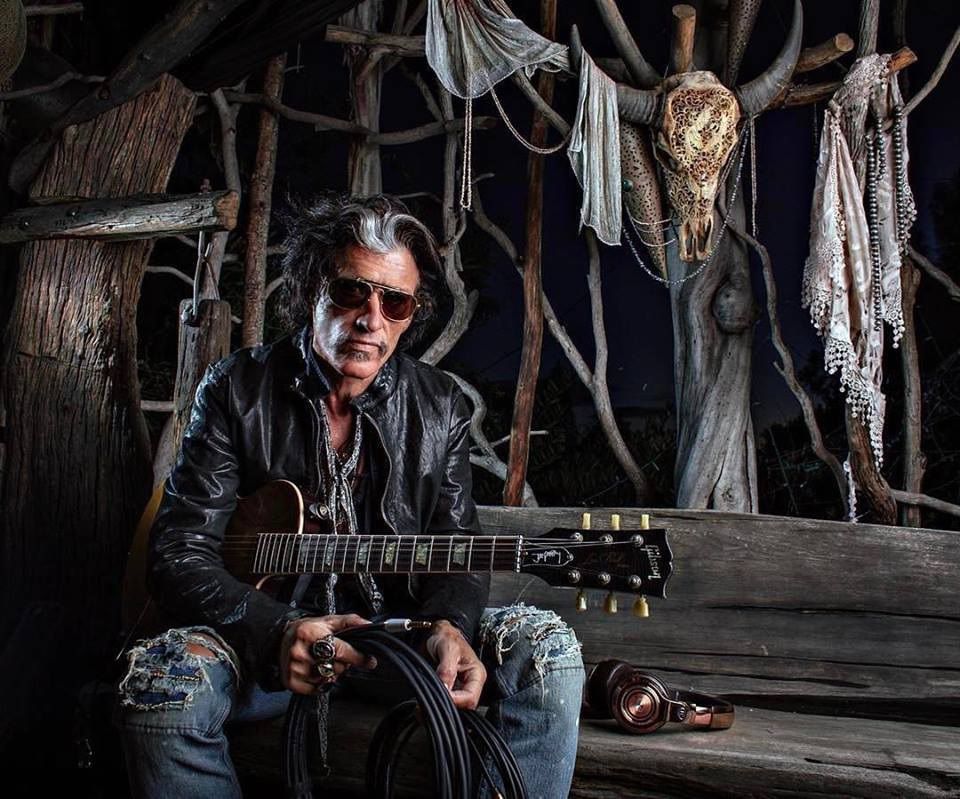 by RYAN LOUGHLIN and SCOTT CRONICK
Joe Perry is a legend. As lead guitarist for Aerosmith, he's managed to become a Grammy winner, a Rock and Roll Hall of Famer and a hero to just about any kid who has ever picked up a Les Paul and dreamed of being a rock god. At 8 p.m.this Friday, April 20, he comes to the Music Box at Borgata Hotel Casino & Spa with a band that features special guests, including fellow Aerosmith guitarist Brad Whitford and former Extreme frontman Gary Cherone. Before his show we spoke with Perry about what's been going on in his world recently.
Atlantic City Weekly: Great to have you back in AC. Not to bring up a bad subject, but last time you played here you had a health episode the very next night when you collapsed onstage at a show in Brooklyn. How are you feeling?
Joe Perry: I'm doing fine. That's like ancient history in my world, but it was certainly much different from what I had planned that night. I gotta take responsibility for pushing myself to hard, but I've never been known to lay back either. Unfortunately, I had to miss some shows, but I was just burned out. I took some time off and I learned some things, too. You need to balance things. You can only go so many hours without sleep.
ACW: Your new album "Sweetzerland Manifesto" comes across as just a fun record. It sounds like you didn't overthink it, you just went and did what was in your heart.
JP: That's pretty much it. The whole idea was a self evolving thing. It was a great opportunity to use some different musicians in a different environment. David Johansen (of The New York Dolls)was available, and he came up and sang on a few songs and that gave the album some direction and it just was a lot of fun. We weren't making the record for any record companies or worrying about how it would do on the radio. We were thinking more about how it would sound to play live. And that was pretty much it.
Five years ago when the Shore Mall hit its lowest point, longtime owner of its popular Capri…
ACW: Brad Whitford and Gary Cherone are both on this tour with you. When you were putting the album together, did you think it would be fun to bring out some of these guys on the road instead of just your normal band?
JP: When I did the first show out here at the Roxy, everybody who played on the record was able to make it, so that is kinda the vibe we wanted. Rather than have one band and do a traditional tour, we decided to get a bunch of different guys who I wanted to play with. I don't know what we've got in store for Atlantic City, but you never know! It's all about playing some rock 'n' roll and giving everyone a good time.
ACW: It seems like it's all about the music this time, as opposed to the money, the fame or any of that stuff.
JP: That's pretty much it, when you strip it all away and if you gotta put it down to one thing. You hit the nail on the head. It's kinda the end of our career but what would I rather be doing? Lately I'm kinda divided between sitting by the pool with my wife — which I'm about to do in about 10 minutes — or being up on stage. Luckily, I have time for both and I'm gonna do it!
Sleep Out: Women Unite invite women to sleep outdoors, swapping their beds for a cardboard b…
ACW: Aerosmith is going to play Jazzfest this year. Any plans for any more dates?
JP: I think the way things are going we are going to try and and take it easy. We may do a couple more one offs — maybe some festivals over the next six or eight months. In 2019 we will be closing in on our 50th anniversary, so we are planning some dates and a tour to celebrate that. Right now we are pretty much laying low and finishing up some solo things before we start that.
ACW: One song you decided to sing on the new album was PF Sloan's "Eve of Destruction." Why did you choose this song?
JP: When that song came out it was such a tumultuous time. It was really timely, it was speaking to our generation with the war in Vietnam and all the insanity. It's almost like every decade I wanted to do a cover of it because the lyrics always seemed to work. There always seemed to be something going on out there and the lyrics spoke to it. So, this year I felt like "ok, it's time." I had to do it.
JOE PERRY AND FRIENDS
WHERE: Borgata's Music Box, 1 Borgata Way, Atlantic City
WHEN: 8 p.m. Friday, April 20
HOW MUCH: Tickets, priced at $79 and $99, can be purchased at Ticketmaster.com.
MORE INFO: JoePerry.com, TheBorgata.com
Tags
Be the first to know
Get local news delivered to your inbox!