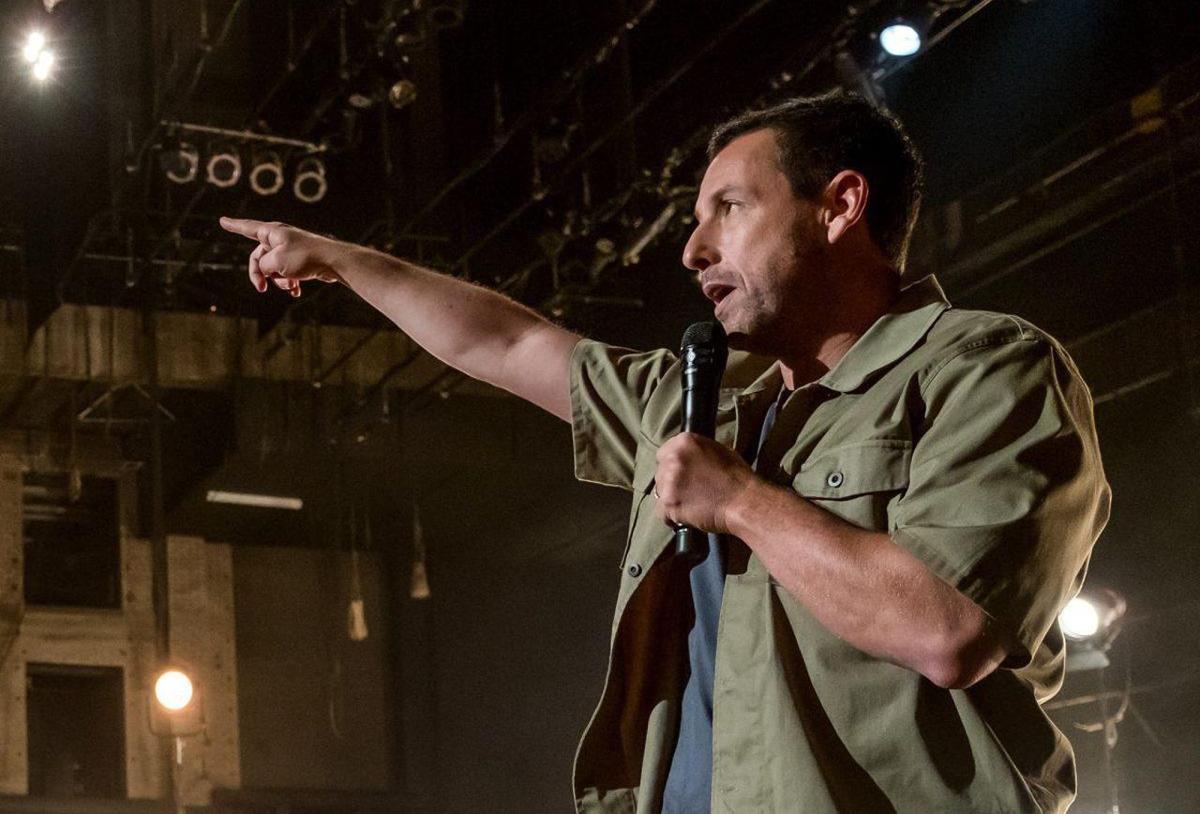 Update: Adam Sandler announced in a tweet on Wednesday that his March tour dates are being postponed due to concerns over the spread of the coronavirus. This postponement includes his show at Hard Rock Hotel & Casino Atlantic City that was originally scheduled for Saturday, March 14. His tweet promised to reschedule the dates, saying:
"Health officials say that large gatherings should be avoided to help stop or prevent the spread of the coronavirus, so we will reschedule the dates once things are back to normal."
Hard Rock officials have confirmed the cancellation. Ticket holders are encouraged to hold on to their tickets until further announcements of a new date are made. Refunds are available at point of purchase.
"Saturday Night Live" has pumped out some of the greatest comedic heroes of the last 50 years, but without a doubt one of its most quirky yet massively successful is Adam Sandler. To describe his comedy is a near impossibility as it treads over a variety of spaces. His humor and persona are at once crude, yet endearing, hopelessly sophomoric, yet noticeably dad-like, bizarre and unorthodox, yet easily relatable. He can go from silly stuttering voices to expertly crafted song parodies in the blink of an eye. His movies are some of the most popular on Netflix and his 2018 stand-up special "100% Fresh" featured him on a myriad of stages, knocking out one hilarious song after another, clearly in as strong a form as he was in his SNL heyday 30 years ago.
At 8 p.m. Saturday, March 14, "The Sandman" (as he often refers to himself) heads to Hard Rock Live at Etess Arena at Hard Rock Hotel & Casino Atlantic City for a night of goofy, unpredictable and most likely awesome comedy. Here are some of our favorite moments from his career.
Red Hooded Sweatshirt: Though he played many characters on SNL, Sandler's breakout came as a result of his various appearances on Weekend Update, the mock news portion of the show. Sandler would often appear with his guitar, performing odes to everything from holidays ("The Thanksgiving Song" and "The Chanukah Song") to simple, mundane items, such as in "Red Hooded Sweatshirt," a classic song that travels the timeline of an article of clothing picked out for him by his mother. The falsetto chorus and vocal assist from fellow castmate Kevin Nealon made this bit unforgettable.
Best line: "She got an extra-large so I wouldn't grow out, 'That's too big for you!' the other children would shout …"
Billy Madison: Sandler's first film is arguably his funniest and easily one of his most beloved among his fans. He plays the title character, a twenty-something rich slacker/weirdo who ends up having to repeat all 12 grades of school in an effort to win both his father's respect and the right to take over the family business. As in any great comedy, the plot is secondary to the laughs, which come hard and fast here as Sandler partakes in imaginary battles between shampoo and conditioner bottles, gleefully lights bags of dog excrement on fire while he navigates his way through the educational system.
Best line: "You ain't cool, unless you pee your pants!"
100% Fresh: Sandler has put out a variety of hilarious comedy albums, but his 2018 Netflix special "100% Fresh" proved that his skills onstage as a 52-year-old were as sharp as ever. This special, perhaps more than any other piece of his work, showcases Sandler's range as he at once has the audience crying with laughter on songs like "Uber Driver" and "Station 69" and with sentimental sadness during his ode to his old friend the late Chris Farley on "Farley."
Best line: "You ever go over to somebody's house and you ring the doorbell and the guy answers, and he says, 'Hey, take your shoes off,'? And then you go, 'Oh, God. OK,' And then he goes, 'Hey, take your socks off.' And you're like, 'Take my socks off?' And then he goes, 'Roll up your pants.' You're like, 'Roll my pants up?' He puts some grapes down, and goes, 'Start stomping the grapes.' You're like, 'What the &$#are we doing?' And he's like, 'We make-a da wine!' 'You make me da wine!'"
Lunchlady Land: This side-splitting musical tribute to the often underappreciated "lunchlady" profession was first heard on Sandler's first comedy record, 1993's "They're All Gonna Laugh at You," but it wasn't until Sandler teamed up with his friend and castmate Chris Farley and performed a live version of it on SNL (wth Farley in the title role) that it became a part of pop culture history. Watching Sandler try not to burst into fits of laughter as Farley prances around in a dress makes this sketch a particular joy to watch.
Best line: "Well I wear this net on my head 'cause my red hair is fallin' out
I wear these brown orthopedic shoes 'cause I got a bad case of the gout
I know you want seconds on the corndogs, but there's no reason to shout
Everybody gets enough food down here in Lunchlady Land …"
"The Wedding Singer:" As Sandler's career advanced, he began to broaden his skills as an actor, eventually going on to star in dramatic roles in films such as "Reign Over Me" and last year's critically acclaimed "Uncut Gems." But before he stretched his acting muscles that far, The Sandman began starring in a string of rom-coms that toned back the drunk frat boy style of some of his early work and replaced with a sweetness that appealed to female viewers. Sandler kept the laughs plentiful though for everyone though in "The Wedding Singer," a throwback film taking place in the mid-'80s. He plays Robbie Hart, a lonely wedding singer struggling with his love life and hoping to win the affections of Julia Gulia, played by Drew Barrymore. While the cutesy factor is high, Sandler is likeable and funny throughout.
Best line: "Sir, one more outburst out of you and I will strangle you with my microphone wire."