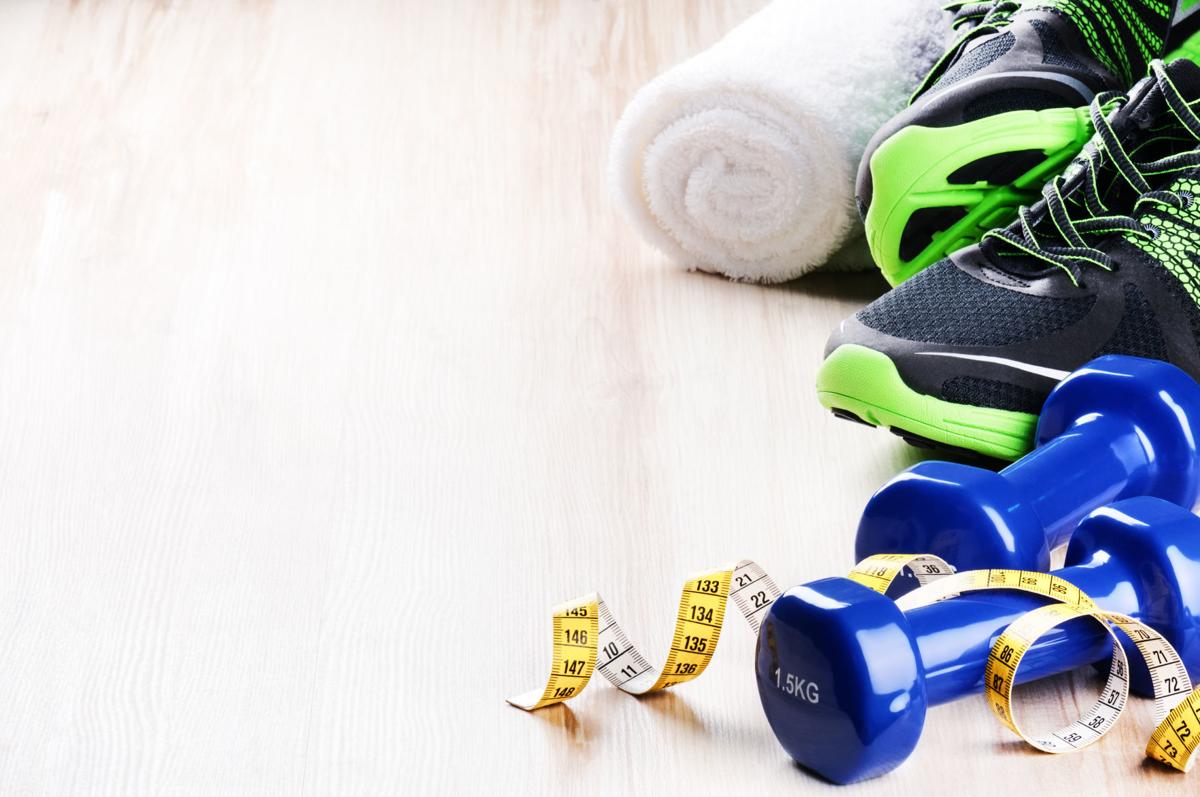 Remember when you promised you would get in shape for summer, but then all those awesome summer barbecues and buckets of boardwalk french fries derailed those plans? Fear not, as the Atlantic City Weekly Health, Wellness and Fitness Expo is back from 10 a.m. to 2 p.m. this Saturday, Sept. 14, at the Ocean City Music Pier, and it will be the perfect inspiration for you to get off your butt and start toning those muscles and losing that flabby, Homer Simpson-esque body of yours.
For those who have not attended in the past, the expo, which is sponsored by Shore Medical Center, offers folks a chance to hobnob with the health-conscious, maybe take a free yoga or strength-training class or enjoy an exciting live demo from Amerikick Martial Arts. A variety of vendors will be on hand offering info on everything as well as complimentary gluten-free pizza. In addition there will be jazz music performed live by the Budesa Brothers, but come early — they hit the stage at 9:30 a.m.
Below is a full list of vendors and what they will offer:
Shore Medical Center: Atlantic County's premier hospital will provide free glucose and cholesterol testing, and patient education from their outpatient dietitian and Shore Physicians Group's endocrinology office.
Bright Star Gymnastics: Children will be performing gymnastics at the Health Expo.
Manco & Manco: Complimentary slices of their healthy, gluten-free pizza with an array of toppings.
Amerikick Karate: Karate demonstrations performed by the children's classes.
Greate Bay Racquet & Fitness: Atlantic County's finest fitness facility will do a fitness demonstration with one of their trainers.
CBD Dispesary Shop: CBD Dispensary Shop will discuss and demonstrate CBD pain relief products.
Telepathic Traveler: Childrens book, A To Z Guide Across the Globe written and Illustrated by Susan Irland
Beacon Animal Rescue: Educate the community about responsible treatment of companion animals; and to promote the practice of spaying and neutering.
Nashville North Studios: Linwood based art gallery
Stage Schedule
9:30 a.m. Live music from Budesa Brothers courtesy of South Jersey Jazz Society
10:45 a.m. Atlantic County Sheriff's Office: Meet Sherriff Eric Scheffler, learn about his Hope One Atlantic County program, receive free Narcan training, Narcan available while supplies last.
11 a.m. Body weights and bands class from Greate Bay Racquet & Fitness
12:30 p.m. Amerikick demo
1 p.m. Yoga presented by Grace and Glory and the Leadership Studio of Atlantic City
A.C. Weekly gets moving at its Health, Wellness & Fitness Expo
A.C. Weekly's Health, Wellness & Fitness Expo at the Ocean City Music Pier Saturday, September 15, 2018
Photos by Kathy Disbrow and Pamela Dollak