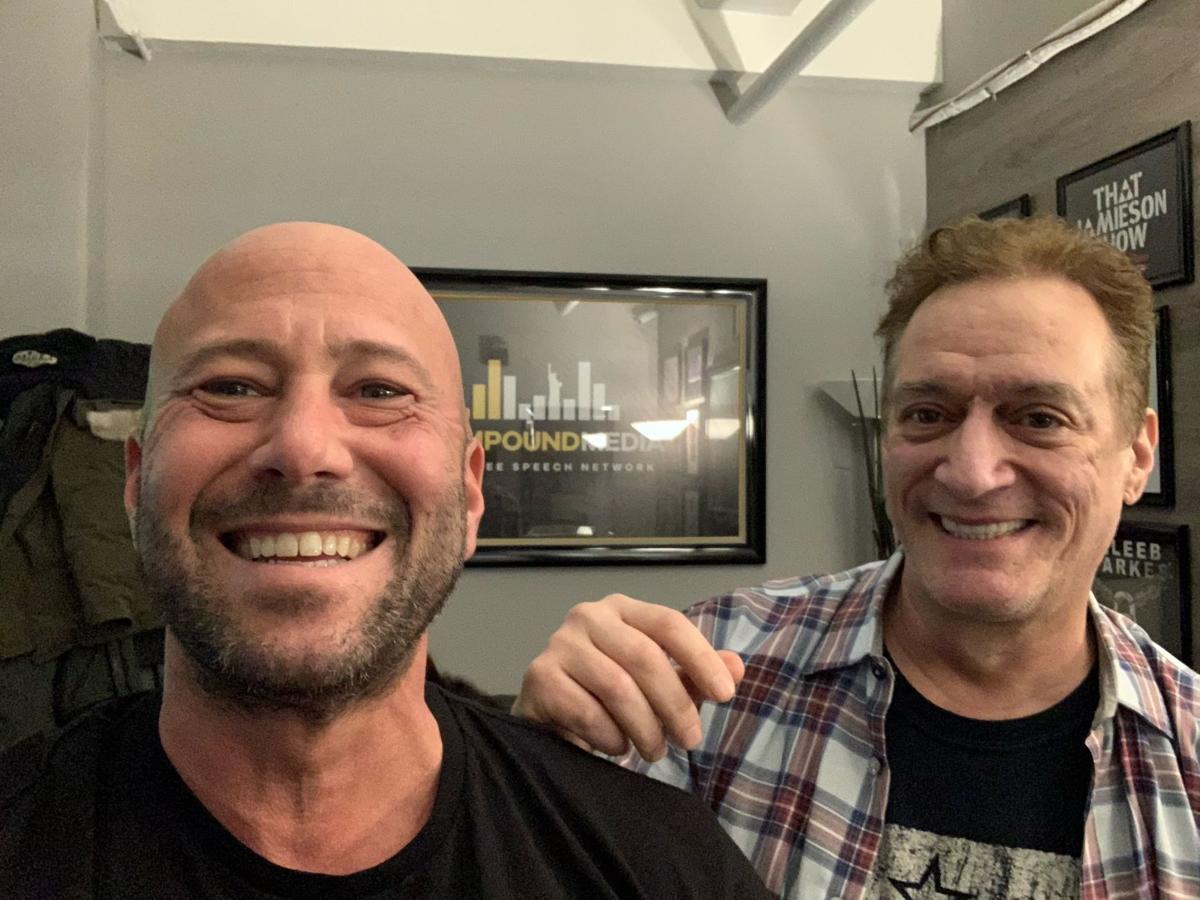 If you listened to terrestrial radio back in the '90s and early 2000s, you were surely aware of "The Opie and Anthony Show," an often hilarious shock-jock program that aired on stations across the country at the time, earning a notorious reputation for off-color humor and outrageous stunts. The show is no more, but one of its main stars, Anthony Cumia, has managed to continue his career in comedy, hosting his podcast "The Anthony Cumia Show with Dave Landau" on his own streaming platform, Compound Media.
Another star of Compound Media is Aaron Berg, a New York-based comic who co-hosts "In Hot Water," one of the highest rated shows on the network. Both Cumia and Berg will appear alongside other well-known stars of the network such as Don Jamieson, Geno Bisconte, Landau and others 8 p.m. Friday, Jan. 22, and 6 and 8 p.m. Saturday, Jan. 23, as they present "Comedians of the Compound," a live stand-up comedy show at the Atlantic City Comedy Club at the Celebrity Theater inside the Claridge Hotel in Atlantic City. We had a chance to speak with Cumia and Berg in advance of the show.
As you might expect, Cumia is naturally more at home working as a duo, which is exactly why it will be so much fun to see if he attempts to fly solo during these shows.
"As far as comedy goes, it's a lot easier in the format of a podcast to have somebody to bounce stuff off of, as opposed to being up on a stage as a stand-up. It's two different animals. I'm really kind of petrified to get up on a stage with a mic to do standup," Cumia says with a laugh.
Petrified or not, Cumia is a master of getting big laughs one way or another, which in today's tension-filled times can take more skill than in the past.
"I think that is really where the talent comes in," Cumia says. "Whether you are doing stand-up or a comedy-based podcast, you have to be able to take a lot of the stuff that is going on in the world today – which seems devoid of anything funny – and make it funny. Add in an impression or a unique twist on something, use sarcasm, irony … all these things that have been the staples of comedy for so many years are the tools you have to use to make light of such tragic events."
Berg agrees.
"There's been division in the world for a long time," he notes. "I'm able to straddle the line really well. I'm so dirty and so over the top, and the stuff that I hit on should not be laughed at, but people do laugh because they know that these are just jokes, and they know where the art form is coming from. So it's trickier to a certain extent, but also right now people really want to laugh, they need to laugh. So the moral compass of most audiences is gone – they want gut-bustingly funny stuff to laugh at."
One of the unique factors of this weekend's shows is simply the location. In the past it would have been completely normal to have a theater filled with comedy fans on any given night, but in the past year having the opportunity to catch a comedy show at a venue like the Celebrity Theater has become a real rarity, even with social distancing rules in place.
"It's gonna be amazing," Berg says emphatically. "There's just that energy in there that dissipates anywhere else. Wherever they try to do these outdoor comedy shows, like drive-ins and on sidewalks, the energy just dissipates. But inside, it's always there. Comedy is truly a nightclub art form. It's a really magical thing."