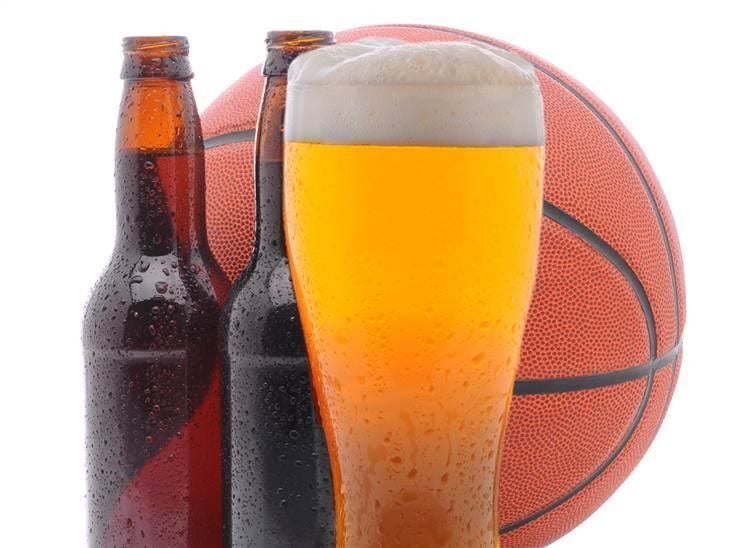 One of the most exciting traditions in non-professional sports, the NCAA Championships — known to fans as "March Madness" — are currently underway, and here are our picks for some of the best local spots to catch all the action.
1. Ocean Casino Resort
Ocean Casino Resort is home to three great spots to cheer on your favorite college hoops teams. The William Hill Sportsbook opens at 11 a.m. and features a massive panoramic video wall that has the ability to display games on more than 25 screens. Fans can bet on games and reserve spaces for either a half or full day. Couches seat two people, hi-top tables that seat four or skyboxes hold between 10 and 15 of your sports freak buddies — all for a ticketed fee in advance. TopGolf Swing Suite also offers ticketed reservations for tables, where you can enjoy the games on one of their many big-screen TVs and maybe throw in a few rounds of virtual golf while you are there. Sky Café will also feature the games and opens its doors at 4 p.m. Ocean Casino Resort is located at 500 Boardwalk. For more info, go to TheOceanAC.com.
2. Resorts Casino Hotel
There are many deals to be found throughout Resorts during March Madness, so why not bar hop your way through the tournament? DraftKings Sportsbook has $3 cans of Pabst Blue Ribbon, Bar One offers $4 domestic and imported drafts as well as $8 well drinks, while Landshark Bar & Grill will keep your thirst quenched with $20 buckets of Bud or Bud Light. Resorts is located at 1133 Boardwalk in Atlantic City. Go to ResortsAC.com.
3. Ducktown Tavern
Ducktown Tavern makes for a great spot to watch any sporting event, as the welcoming and cheerful come-one-come-all vibe at this classic Atlantic City pub pairs well with high-fiving strangers and cheering wildly. And during March Madness games all apps are half price and drinks are $1 off. Now THAT'S a slam dunk if we have ever seen one. Ducktown Tavern is located at 2400 Atlantic Ave. in Atlantic City. Go to DucktownTavern.com.
4, 5 and 6. Caesars Properties
All three Caesars properties have William Hill Sportsbooks inside them, and each will feature deals during the tournament. Tropicana Atlantic City offers fans a great option for March Madness all month long with rooms starting at $57 and great deals on drinks at William Hill Sportsbook, including $30 buckets of domestic beers ($35 for imports) and $28 pitchers of beer. The William Hill at Harrah's Resort Atlantic City will have stadium seating available, or fans can opt to rent a Fan Cave to enjoy the action. Caesars Atlantic City's Wild Wild West will have drink specials at its William Hill Sportsbook, including $75 buckets of beer and themed drinks including the Coco Palmer, Alley Oop! and Time Out. Tropicana Atlantic City is located at 2831 Boardwalk in Atlantic City. Harrah's Resort is located at 777 Harrah's Blvd. in Atlantic City. Caesars Atlantic City is located at 2100 Pacific Ave. in Atlantic City. Go to Caesars.com for more info.