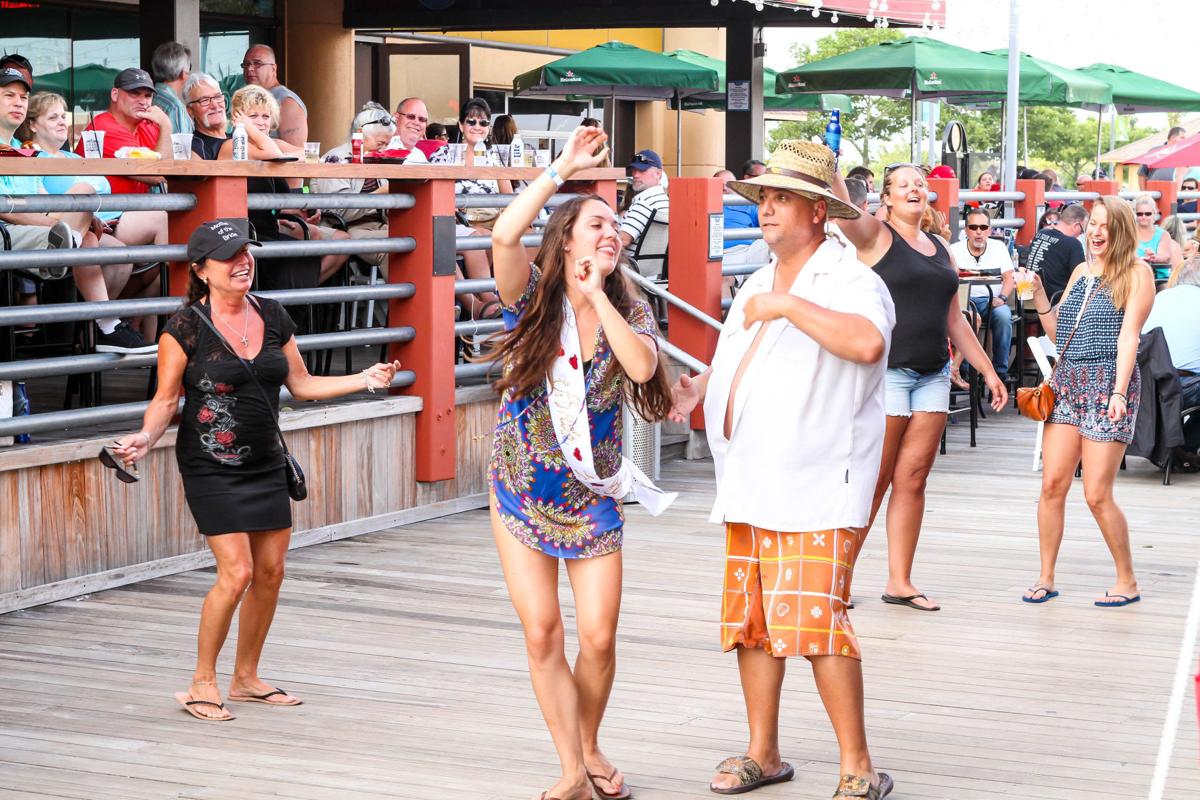 Easily one of the most exciting aspects of the return of warm weather is the return of The Deck at Golden Nugget. This massive outdoor space just off the marina serves as party central all summer and keeps folks coming back again and again to enjoy its unique nightlife scene. Here are five reasons you should come party at The Deck this summer.
Fresh Air
Until the governor lifted COVID restrictions, anyone not seated at their table at a bar or restaurant was forced to wear a mask. In a pleasant outdoor space like The Deck, this made it impossible to properly enjoy the environment and the open breezes. Now that mask mandates are a thing of the past, a day — or night — at The Deck is back to being a true breath of fresh air.
Bands
Since it opened, The Deck at Golden Nugget has been one of the top spots in all of Atlantic City to see live music. With a large stage backed by a sweet sound system and a lineup of some of the best bands around, a night spent rocking out here is always a blast. The schedule is always rotating, but on any given night you can expect to see performances from popular acts like Don't Call Me Francis, Cheers The Band, Cheezy and the Crackers, The Exceptions and more.
Good Eats and Drinks
The Nugget offers some serious one-stop shopping at The Deck as your food, drink and entertainment needs can all be met in the same space. The menu here leans toward casual pub grub, with tasty options such as coconut shrimp or blackened mahi mahi tacos, chicken wraps, burgers, hot dogs and pizza to nosh on. The cocktail menu is as summery as you might expect, with hurricanes, mojitos and orange crushes on the menu plus a fantastic Strawberry Vanilla Lemonade that really hits the spot.
Location, Location, Location
There are a lot of beachfront and oceanfront spots in Atlantic City, but there aren't many that look out onto the marina like The Deck does. And lazily gazing at the boats — and dreaming of owning your own one day — has its own special charm. Now pair that with a frosty pina colada from the bar and watch your stress magically melt away.
Fakefest
OK, so it doesn't begin until July 8, but Fakefest is easily one of the best — and most highly anticipated — events of the year. An array of the top tribute bands from around the nation will perform over the course of four days, offering up note-for-note recreations of the music and stage shows of such legendary acts as U2, Tom Petty, The Rolling Stones, Bruce Springsteen, The Who, Van Halen and many more. It all kicks off in grand Jersey style 8 p.m. Thursday, July 8, with The E Street Shuffle performing their tribute to Bruce Springsteen and the E Street Band.
Associate Editor, At The Shore/ACWeekly