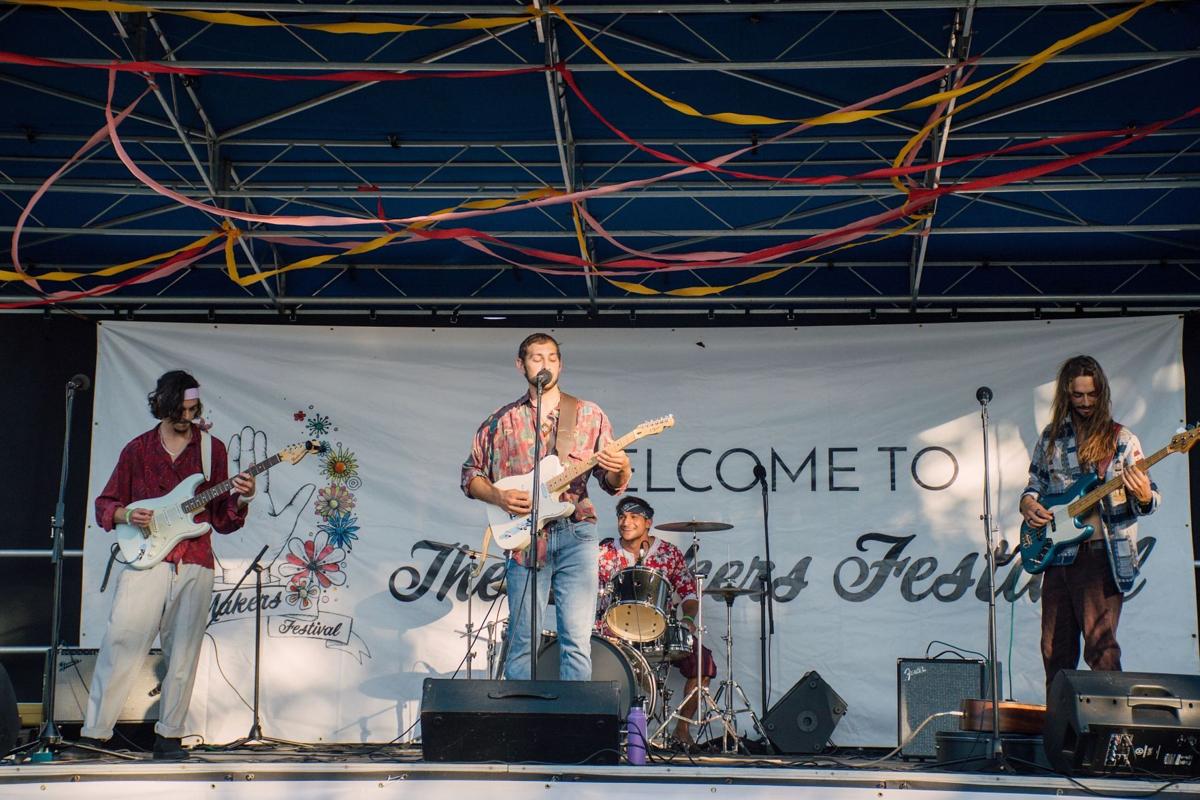 The dawn of May means we are that much closer to summer, and that in itself is reason enough to celebrate. Another reason to celebrate is Bourre's Mayday Festival, which offers a full day of bands and good times – all for a great cause. Here are five reasons to check it out.
The Cause: A great rock show is a great rock show, but the Mayday Festival at Bourre will also serve as a fundraiser for Atlantic County teacher and musician Ray Dudo, who has been battling cancer since 2018. Dudo is a Stockton graduate as well as the vocalist for June's Landing and is currently in need of a stem cell transplant. On-site vendors will have donation jars displayed for those who would like to contribute. All funds received will go toward Dudo's medical bills, hotel and travel expenses.
The Cocktails: If you have ever been to New Orleans, you know that great cocktails are a signature feature of the city. And with Bourre being a New Orleans-themed bar and restaurant, it's only natural that they offer some great drinks of their own. Try the Frozen Hurricane, a frosty twist on a Big Easy classic made with Bayou Rum, passion fruit puree, lime juice and dark cherries.
The Bands: An all-day affair, the Mayday Festival at Bourre runs for a full seven hours, beginning at 3 p.m. and running till 10 p.m. A variety of artists will take the stage, including Lill Twin X Mizzy Coke, June's Landing, The Customers, Carly Underwood, Castle Point, Johnny Seed and more.
The Vibe: One of the most exciting and fun additions to the Orange Loop is the outdoor space at Bourre. A large stage faces the expansive courtyard, an open area accented by a shipping container bar and various seating and viewing options, including picnic tables and a raised catwalk that makes for a purely unique vantage point. If you haven't seen a show here yet, you are missing out on one of the best settings for live music in all of Atlantic City.
The Vendors: Adding nicely to the festival atmosphere, Bourre's Mayday Fest will feature a variety of vendors selling everything from candles to frozen treats. Over 10 merchants will be on hand, including A. Fatti, Banzada, Bright Wicks, Christina's Boutique, Absecon Dairy Queen, Ethik Worldwide, Jewish Sauce Boss and more.