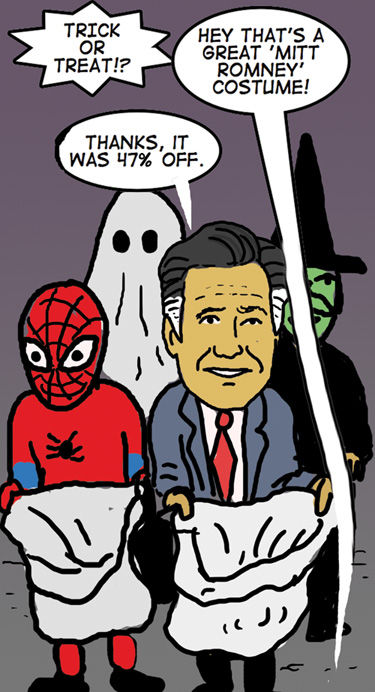 Spooky Events

Celebrate the season of Halloween with these delightful holiday events. For more details check out the events calendar.
• Now to Oct. 28: Terror In The Junkyard Hayride And Maze Fleming's Junkyard, 353 Zion Rd., Egg Harbor Twp. Hayride, $10; maze, $5; combo ticket $13. Fri., Sat. 7-11pm; Sun. 7-10pm. 

• Now to Nov. 3: Corn Maze Tribute to 177th Fighter Wing Jersey Devils Sahl's Father Son Farm, 422 Pestalozzi St., Galloway Twp. $9; Mon., Tues., Thurs., and Fri. 4-7pm, and Sat 10am-7pm. Closed Sun. & Wed. 965–9300.

• Oct. 26: Ocean City Fright Night 2012 Ocean City Yacht Club, Bay and Battersea Rd., Ocean City. There will be prizes for best costumes. The event benefits Community Art Projects. $65 per person, includes a costume portrait. 7pm. 425-2687. communityartprojects.com.

• Oct. 26-27: Morey's Pier 'Terror on the Boardwalk' Morey's Pier, 3501 Boardwalk, Wildwood. An epic Halloween scare fest. Not recommended for children under the age of 8. Guests are not permitted to wear masks, costumes and/or makeup to the event. $30. 6:30-11pm. 729-3700. moreysfears.com

• Oct. 27: Ocean City Haunted City Hall City Hall, 9th & Asbury Ave. All proceeds benefit the Ocean City Art Club. $10 for adult, $5 for children. 6-9pm. 

• Oct. 27: Absecon Lighthouse Ghost Tours Join a spooky guided tour to unveil the ghost stories and history surrounding the lighthouse. Reservations required. $20. 5pm, 6pm, 7pm, & 8pm. 449-1360.

• Oct. 27-28: Halloween Weekend at Atlantic City Aquarium The Aquarium is getting into the spirit of Halloween with a scary animal show on Saturday, October 27, and a costumed dive show on Sunday, October 28. Admission is $8 for adults, $6 for seniors and $5 for children ages 4-12. Events are 11am each day.

• Oct. 27-28: Kid-Friendly Haunted House Ocean City Rep Theater, 813 Asbury Ave. Fridays to Sunday. A well lit, less scary, trick or treat tour. Dressing up is not mandatory, but it is encouraged. There will be Goblin Gift bags for all children. $5. 4-7pm. 457-6686. ocrep.org

• Oct. 27-29: 2012 Halloween Weekend Extravaganza Various events in Brigantine including Dog Parade & Halloween Block Party on Oct. 27 at Municipal lot, 15th St. to the Central Business District, Brigantine. Free. 1pm. Oct. 28-29, Halloween Hayrides, Brigantine Community Presbyterian Church, 15th St. & Brigantine Ave., Brigantine. Ages Pre-K through Grade 5. $3 suggested donation. 266-7600 ext. 212.

• Oct. 28: Zombie Walk Historic Smithville Village, Rt. 9 and Moss Mill Road, Smithville. 'Underground' will host the Zombie Parade. The Zombie Market will include Makeup artists to turn the most innocent of humans into a zombie for as little as $5. Reggae music by Mahlorf. Free. 11am-7pm; parade at 6pm.

• Oct. 30: Halloween Eve at Sandcastle Stadium Sandcastle Stadium, 545 N. Albany Ave., Atlantic City. Halloween Eve celebration for city children ages five through twelve. The event is free to all, but tickets, offered at the Public Safety and PAL buildings, must be picked up in advance for the event, that will run from 5-8pm. Kids must be supervised by an adult. Transportation will also be provided to and from all the city's schools. — Lori Hoffman

Landing Linesiders for a Good Cause

Fall is the season many anglers look forward to the most each year, as striped bass action heats up when the water temperatures cool down. Stripers make excellent table fare, grow to impressive sizes (30- to 40-pounders are not uncommon, and Atlantic City boasted the world-record striper, 78.8 pounds, for nearly 30 years), and are a lot of fun to catch. Two tournaments are on the horizon that can also turn striper fishing into a worthy, humanitarian pursuit. Maynard's Café, the Amherst Avenue Margate mainstay, will be hosting its 13th annual Jimmy Stewart Striper Tournament on Nov. 3 to benefit the Gold Foundation and the Patti McWalk (a benefactor of the South Jersey Cancer Fund). A $40 per-person donation offers the chance to win a fishing trip for two to Costa Rica, plus prizes for the top-three heaviest fish. Fishing can be by boat, beach or jetty between the Hereford and Little Egg inlets. A captain's meeting is Thursday, Nov. 1, at Maynard's. Call 822-8423 or 822-0916 for more information. The Brigantine Elks are hosting their annual three-day, round-the-clock Fall Striper Classic Nov. 2-4 to benefit Elks' veterans charities. A captains meeting is Thursday, Nov. 1, at the lodge (400 W. Shore Drive in Brigantine), and it is open to land and boat fishermen. Cash prizes are awarded for the top-three heaviest fish in two divisions (boat and surf), plus total weight of two fish in both divisions. The entry fee is $60 per boat (four-angler limit) or $25 per surf fisherman. Call 266-0423 or 264-0631 for more info. — Ray Schweibert