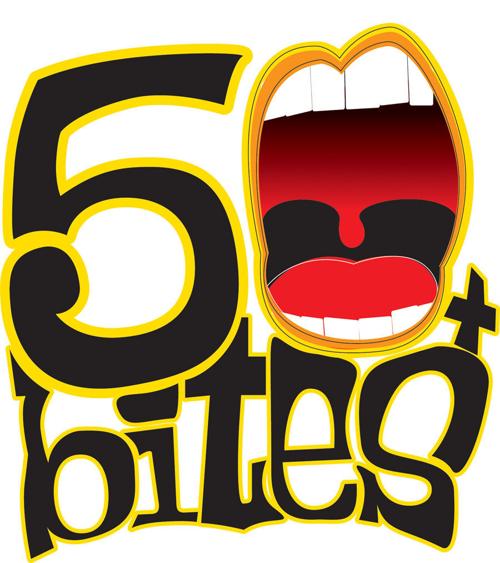 Ok, so it's officially halftime for 50 Bites+. If you have been enjoying the event for weeks now by knocking down Bites left and right, we applaud you. But if you are one of those folks who still hasn't bought your pass, we are here to give you a seriously good reason to jump on the bandwagon now, because beginning Thursday, Nov. 1, the price for 50 Bites+ passes drops to just $25. Yup, we're halfway through the promotion, so we're chopping half off the price. Go to ACWeekly.com/50Bites to grab your pass today.
For the rest of you we continue our weekly journey navigating our way through a tasty lineup of Bites. This week we begin at the world famous White House Subs, a classic Atlantic City spot offering a choice of two classic items, the cheesesteak or the Italian sub. Either makes for a hearty start to the day. From there we pop on over to Tun Tavern to munch on their garlic parm wings, which offer a change of pace from the traditional buffalo that you often find. Wingcraft is up next, bringing a nice bit of spice to our day, courtesy of their Nashville hot chicken slider. We down a quick pint just to cleanse our palates before heading over to Formica Bros. where three options await — a tomato pie, biscotti or cannoli.
Having knocked out the standalone options for this day we make a beeline for the Claridge Hotel, which is home to both Vue and The Twenties. Vue gets us started with some stunning views and a tasty skyscraper sandwich with lobster. The Twenties provides a bite of old-school Italian food with their gocchi with rabbit ragu. From there we set our sights on Bally's for the final five Bites of the day. Johnny Rockets is up first, and their smoke-house burger provides us a delicious and hearty Bite. Next is Guy's BBQ Joint who continues the smoke theme with their pit- smoked wings. Next door we head in to the AC Snack Shack for a mother clucker taco before strolling over to Nero's for their unforgettable veal cannelloni. With but one Bite left we take a moment to compose ourselves, then strut into Harry's Oyster Bar where the creamy New England clam chowder serves as the final conquest on today's mission.
Mission accomplished. Don't forget to grab your 1/2 priced pass at ACWeekly.com See you next week.