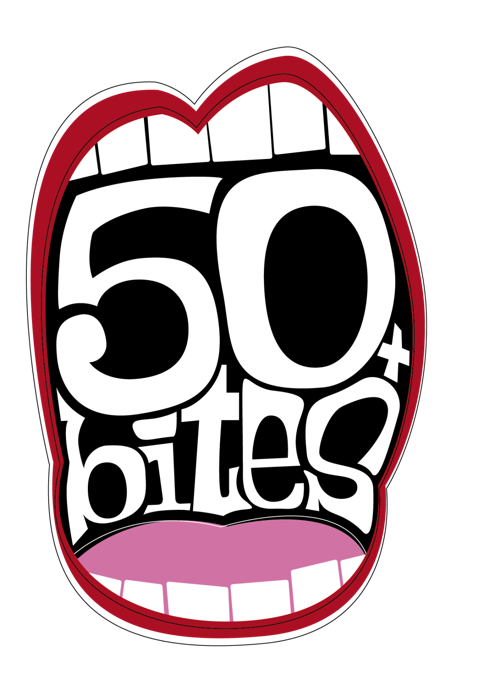 Believe it or not, it's almost time for another round of 50 Bites+! Now entering its third year, this food lover's dream officially returns in all its gluttonous glory on Oct. 12. As usual, this year will feature a stunning array of the most delectable morsels from a variety of the best dining locations in all of Atlantic County. And, as always, it will cost only 50 bucks and run for 50 days, giving you plenty of time to sample each bite for a bargain.
So what's the big news? Well, for a VERY limited time you can save $20 by purchasing your 50 Bites+ pass, but you must do it between now and Aug. 31. That's right, more than 50 Bites for just 30 bucks. You can't beat that.
Or maybe you can.
Because for just $10 more, you can upgrade your package and add a BOGO Appetizer card, regularly priced at $25, which entitles you to get buy-one-get-one free appetizers at about 74 restaurants in Atlantic and Cape May counties through Dec. 30.
And just in case you were still considering being lazy and waiting to purchase your pass, be forewarned that this is the only time week can purchase reduced-price passes and still have access to all 50 days of the promotion. Don't miss this opportunity.
Although not a surfer, artist Sandra McDonough can't wait to catch the next wave.
Need a reminder of what restaurants will be on the list for 50 Bites? The final list is still growing, but you can expect to hit Bally's Atlantic City, Borgata Hotel Casino & Spa, Caesars Atlantic City, Harrah's Resort, Resorts Casino Hotel, Tropicana Atlantic City, and, of course, all your favorite spots at Golden Nugget Atlantic City such as Vic & Anthony's, Chart House, Michael Patrick's Brasserie, Lillie's Asian Cuisine and Grotto Italian Ristorante. Of course that's not even counting all the non-casino restaurants, such as Wingcraft, Wonder Bar, Assaggio!, Kelsey's, Vagabond Kitchen & Tap House, Chickie's and Pete's, The Iron Room, Pic-a-Lilli Pub and more!